6 tags
4 tags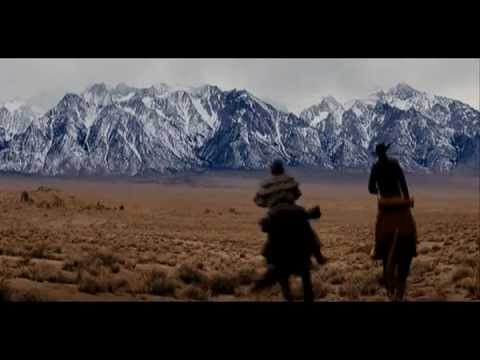 4 tags
4 tags
4 tags
5 tags
Zero Dark Thirty
I cheered for Kathryn Bigelow in 2009 and I still do. Zero Dark Thirty is a film that pulses unconventionality, elusiveness, hard paced sequences, and does not leave out the subtleness needed to make it feel real. Mark Boal's intelligent writing contains dialogue that works the brain and the suspense. It's a cloak and daggers story that spans a decade of terror and secrecy. -fonzcorp
7 tags
The Walking Dead Video Game: A great way of...
Story; its what drives the game forward and the only way to play. Although the main character, Lee, is who you control; in actuality you control the story more so. Decision upon decision, through good action or the lack of it, the story will progress with results based on what you decide.This is where character comes into major, major play. From the very beginning you really don't decide for...
6 tags
Farcry 3: Review/Survivial Guide
After 25 or so hours, I finished and concluded my game with FarCry 3. It has actually been a while since i have enjoyed a good shooter all its way through. FC3 surprised me. Even with character flaws and the minor aspects of the game that didn't really attract me. I was able to go through most of the gameplay and its story… And it was a fantastic voyage indeed! There was a lot of...
KEVIN & LEE: Killing Them Softly (2012) →
gotothemoviesalone: And so it begins… My year-long subscription with MoviePass has commenced and for the next 12 months I will be trying to see every major movie released in theaters that looks remotely interesting. All for 30 bucks a month. I was a little pissed when my card arrived and I was informed that you…
6 tags
Current Playlist :/
The Decemberists - Prelude The Decemberists - The Hazards of Love 1 The Decemberists - A Bower Scene The Decemberists - Won't Want for Love The Decemberists - The Hazards of Love 2 The Decemberists - The Queen's Approach The Decemberists - Isn't It a Lovely Night? The Decemberists - The Wanting Comes in Waves / Repaid The Decemberists - An Interlude The Decemberists -...
1 tag
Fonzcorp is now Straight Edge
I will be out of step (with the rest of world)…even more so. In 2006 I chose my vegetarian lifestyle. I did it for health, political, social, environmental, and idealistic reasons. Almost 7 years later i still feel i live a life without control. Although so much has come out of it and out of my fight against my own depression and anxiety the last couple of years, I have finally learned that...
10 tags
2012 Video game buylist
Lately, both friends and family have come to me with the question, "I want to buy a video game, (for my boyfriend/Girlfriend, me, family, dog, squirtle…ect.) but whats a good one to get?" And they usually catch me with this question at the worst possible time. I respond with a blank stare. My mind goes blank. I stare at them like they're a bear. SO…i compiled a small...
4 tags
Sidewalls serve no purpose.
Watched a foreign movie called, "Medianeras" (Sidewalls), 2011. Its sort of a magical realistic love story holding about and within the interest of our lives, strangeness, likeness, solitude, character, architecture, music, chance, off chance, disorders, technology, and some hope. I didnt think i was going to like it. I ended up loving it. Check it out.
4 tags
Journey together...over sand, under the barren...
I cant believe what just happened. Did i really play that just now? Under 2 hours i beat it? Was it a dream; a fantastic, magical, play through of discovery and struggle? Im still shaking…my heart is still pumping, fast. My Journey ended and I want to show everyone what it was like. Ill keep it simple. If you're on the Playstation Network, Journey is a must download. Once every few...
3 tags
City Hall Posting
By Fonzcorp ————————— For my home town Pass me by, morning. Morning of bitter sunlight and blue cars. Morning of glow over the orange hills of avocado and grape truths. Another dawn to deal with. A dawn with tasteless cold cereal holding drowned souls, washing them on to the pavements, the turf, and the endless roads that lead to solitude...
1 tag